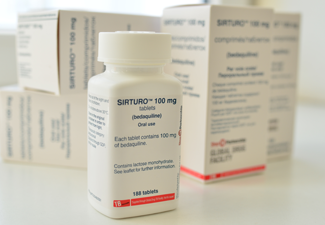 With more than 480,000 cases of multi-drug resistant TB every year and the conventional treatment being long, toxic, expensive, and having very low levels of treatment success, the need for new drugs and regimens is beyond question.
USAID's Challenge TB project is driving the introduction of new drugs and regimens for the treatment of drug-resistant TB. These new regimens are bringing hope to thousands, some of whom were all out of other options.
With Challenge TB support, all our countries have developed a policy framework, trained staff, expanded diagnostic capacity, and ensured that drugs and budgets have put in place for nationwide access for all eligible patients. In addition, Challenge TB has supported the development and implementation of active pharmacovigilance systems and procedures to manage adverse events (aDSM), both of which are necessary for the safe use of the new and repurposed medicines.
Individualized regimens containing Bedaquiline are now available in all Challenge TB supported countries, Delamanid is in 14 countries, and the shorter regimen is in 20 countries with the final 2 due to start shortly.